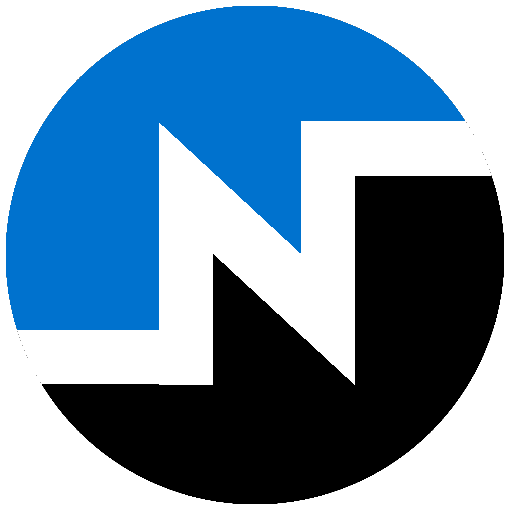 Noncesense Research Lab
We build analyses and tools to study blockchain systems from an empirical data science perspective.
---
Decentralized consensus systems produce large amounts of canon data - block headers, miner-reported timestamps, nonces, transaction data - complemented by even larger amounts of ephemeral metadata - propagation pathways, receipt timestamps, alternative histories. We seek the signal in the noise: the anomalies, the edge cases, the subtle temporal and heuristic signatures. We curate a unique dataset that enables endless new types of analyses. Our work is shared freely. Analyses and research have covered Monero, Loki, Zcash, and other privacy coins.
hello@noncesense.org

-----BEGIN PGP PUBLIC KEY BLOCK-----
Version: SKS 1.1.6
Comment: Hostname: pgp.mit.edu

mQENBFu4PRwBCACvLZgKkIkMdfEc6uXe0wjaGP+sfN9HQthNryju0JBCwnf+fycNirHlyK92
BUDXe1DN/3YzZkLEym1G3P2SWURYi9iCKFziXjOYOWjtklJO71LRqP5jWw+2p5rexbT9Eruz
MTFNudvtejV3d8JywtE99QerKvPhqc2NTMpZb0/nrHK3ZdknG7ledJ9KjEMGtpxhkMNQNwip
TKtLny9U0Q4V8VzQs5bZnxUe3ni7SEOTS/ZJXDoWpbmU1CDPI1Nz0PaMZwrvTtKeS8jhFU5C
JcG2JP0BJKp4CywIV1fG0qeE44bGS182Kjs8+BlEmVqRzvm1tUga9eTxynUmP4tbiWQ/ABEB
AAG0QE5vbmNlc2Vuc2UgUmVzZWFyY2ggTGFiIDxub25jZXNlbnNlLXJlc2VhcmNoLWxhYkBw
cm90b25tYWlsLmNvbT6JAU0EEwEKADgWIQRLucDzM2TYI5gLoelCB4/jDfULWAUCW7g9HAIb
AwULCQgHAgYVCgkICwIEFgIDAQIeAQIXgAAKCRBCB4/jDfULWNNiB/is6xVWTAi30jQQQmyI
rinBkg+NcbfWM/6uH0VeKXjR8h2PbjokSRNZ7/pwcFDxv/ONzWf2beo4/XJGEKQyixmB5aTN
x6Za9NgzfiuaIckOmlcFi5Zmh8Az49FuyCqp1WEOj8BJVw+OCoCEbeZBnseRMpwr+k4GrPjJ
VwMsCsE3gRq7Piu31Gzt3+FsSLmzZI56SF85v4BDY5X8RmazBF1rLTQk3+yHvDo8ZFQoEQJy
5TXUFCojryamzYL4P1kXmrPvM5xhl4ylD8ugRHjwbnXGS/9C0Gh2gz/57/c6a7tWZn4+1cXW
St799Oo9dzZZDApDAXXzdWZ/g0+3S90Ww6+5AQ0EW7g9HAEIALEGaXuCvC/NrDEh4PpVUeM1
2cWS3e9B9hcZuxIW/UEHBVQeb79FB1rpzK1XfbjJrqF6NdzIIW2jIZbD3B8qsAvz0BwI6ULm
dDcF+hRlWTmmWNhDDsGTKYzMJ9VjGl2z4Z4AQcQjxoWwtv7pcROsyBuD39VFWvvFy9ZYznlR
A03ERJtFahLYFRBfHH4Wyrs7LZMriuJQ7sq7qn8pXozcqN97+OGBRtb2qdK7b5rjCi48IBbG
1P8Fvp+kuzJM4xNFfXAu3aC3nCF7T6t4iicndYGn0MHRO+BcGnayWBIv06NcvPLODgOynjoG
+eXmfHsRm8xpHkT78aDXSGhT/8dM3MUAEQEAAYkBNgQYAQoAIBYhBEu5wPMzZNgjmAuh6UIH
j+MN9QtYBQJbuD0cAhsMAAoJEEIHj+MN9QtY1OEH/iEjFkSlLiv7KKvBz5kCLMTg85FaR6H9
QVKKHkpmzlX7z8/p3Z4fDCtiY6OzJIXiQKkBOZU7CIe3IwG3ewm4ByBJD9ia2Lx7HSRRYGUy
OSk9HrvAKTnemED8X/Jik6kZJJv6S6Z/QYJZwLWQ8v9ZXGewdk6ibJc4c//O2W4wq7Wi+Crp
FhgEr0IzlPh48AJFzJ3jH9VfBOlBja4vkNqmgkkS4RGtuL7bZsnTdd4fT8zuppI/8eym6zvc
dY0RRhFQAtbOOA1b06/qyFOFbbMPUKqIo3p43a27ImIq1gRz98wvyuNhS7BWtapGyaNizQQe
TpiJk8x1dt5H7SwgPIHFD5Q==+9Jj
-----END PGP PUBLIC KEY BLOCK-----